This afternoon, I put Reuben to bed and took Anika to her new friend's house for a play date. I decided to take a walk through the vineyards for old times sake before we leave Belveze after our 9 week house sit.
We've been house sitting and traveling as a family for 10 months now, and the pro's definitely outweigh the con's (of course we miss our friends and family), but one thing that still gets to me every time is saying goodbye to the places we go and get to know.
This time more than ever. Today I realized that in a week's time, we'll leave Belveze and will probably never see this town or it's warm, welcoming people again. The thought left me teary, and I just knew that it was time for a proper heart-to-heart with God.
I felt like taking off my shoes, so that I could walk barefoot in the sand of the town that I'm going to miss so much. Walking barefoot made me a bit nervous about stepping on a thorn or rock, so I looked down at my feet. On the dirt road, I saw hundreds of pretty little flower petals, it looked like confetti, and it reminded me that I'm His bride.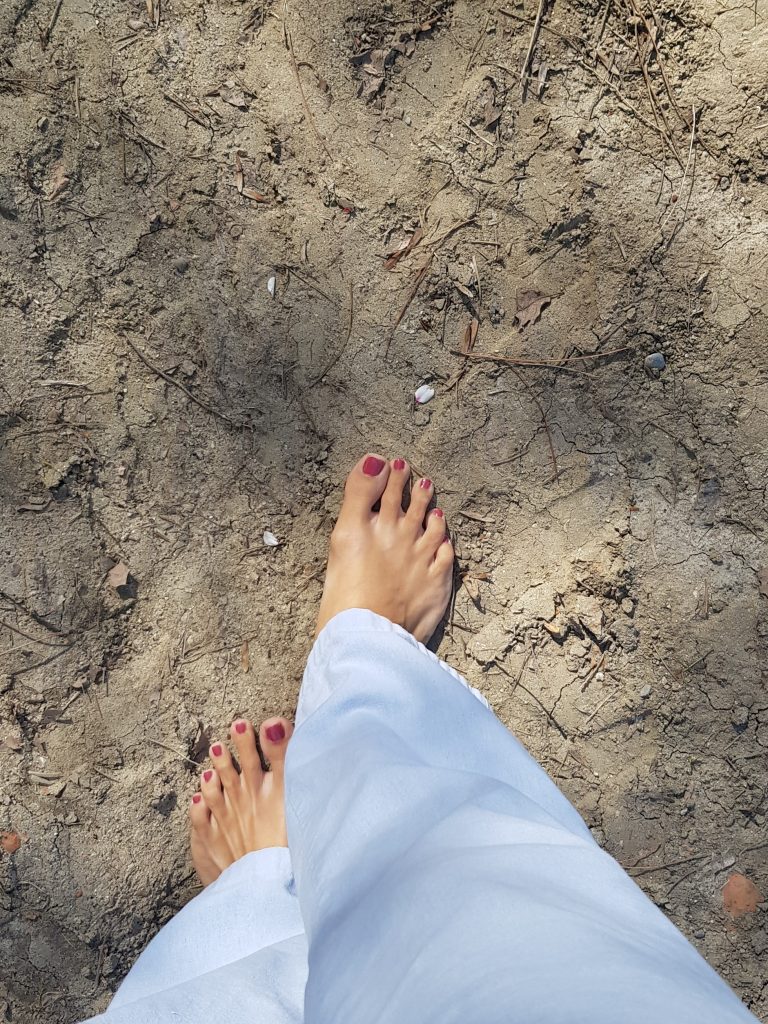 When I came to the end of the road, I wiped the sand from my feet to put on my shoes again, and I knew that He wanted me to know that this is the season we need to be in, and I will have to wipe some sand off my feet every time we leave a place behind, so that I can put on my shoes again to go to the next place He has planned for us.
Just then I heard a rooster next to me, and I realized next week is like a new morning for us, a new day to meet new people, to explore new places and to learn new lessons.
I was actually hoping for a beautiful, reassuring feather along the way, but was so thankful for the amazing message I received from Him, that I thought asking for a feather too is pushing it a bit 🙂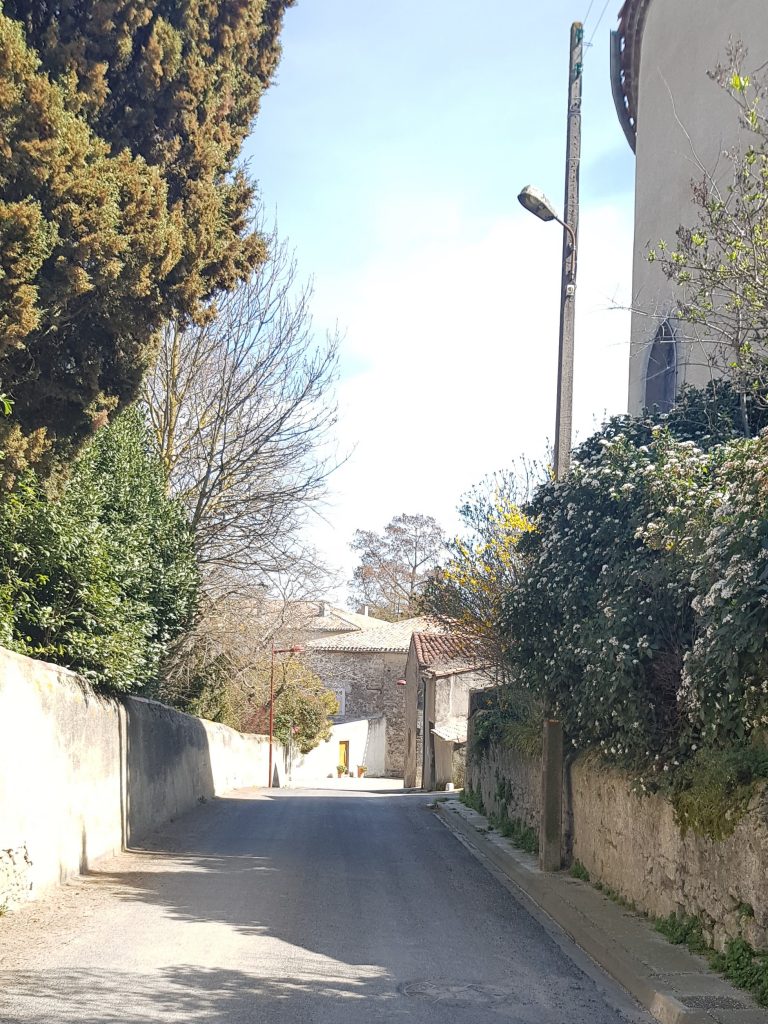 Of course He knows my heart, and just as I was about to head home, I just knew that I had to take the small, narrow little side street heading downtown, instead of the road I always take which goes past the Chateau.
There, in the middle of the road, I got my beautiful feather, my comfort, my re-assurance.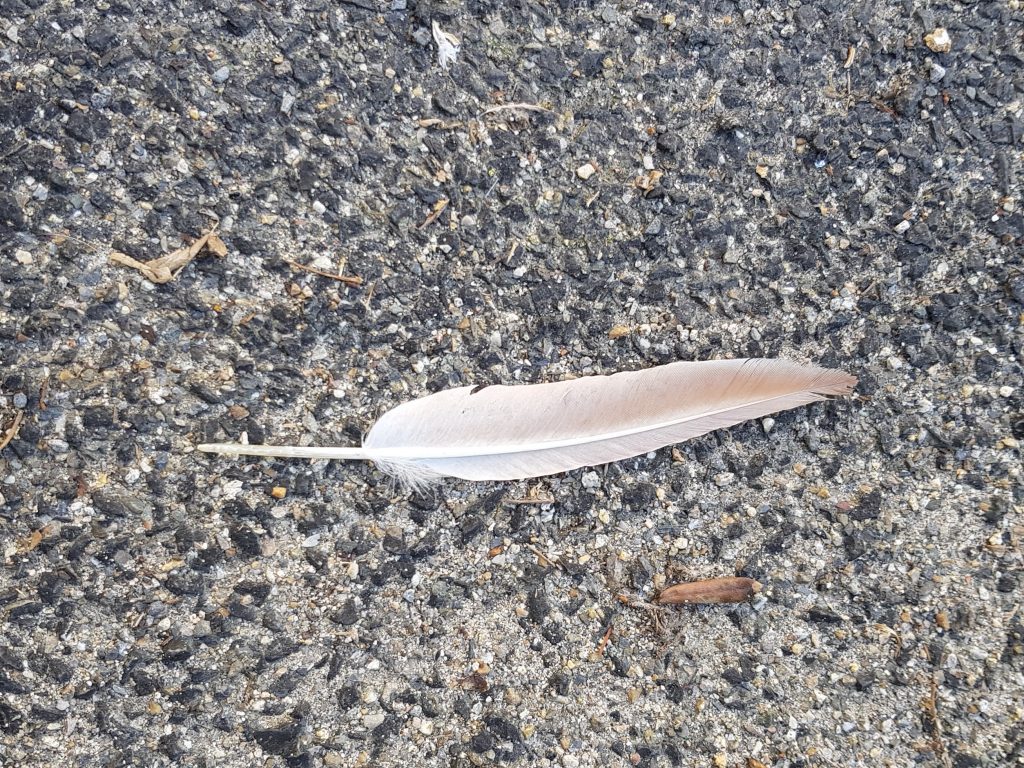 Sometimes, we need to slow down a bit and take a barefoot walk with Him…